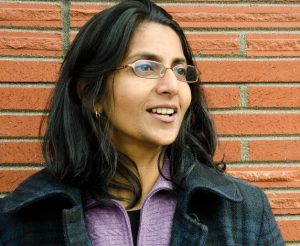 Local 88 has 10 tickets to the Annual Jobs with Justice Dinner. If we receive more than 10 applicants, the President will review the applications and make a determination. The form will be closing on Wednesday September 27 at 3:00pm. JwJ has asked us to provide the names of the attendees by that date to facilitate the check in and seat assignment processes. Free ticket (one) available to Local 88 members only.
Saturday September 30, 2017 6-9pm
OHSU Collaborative Life Sciences Building
Ground floor Atrium
2730 SW Moody Ave. PDX 97201
As the highlight of an exciting program, JwJ is honored and thrilled to welcome Seattle City Council member Kshama Sawant as the keynote speaker at this year's annual dinner!
Council member Sawant is known for being a leader in the first successful campaign for a citywide $15 minimum wage, and has used her platform on Seattle's city council to be a tireless champion for workers rights, renters rights, and economic justice. Sawant is the first socialist to win a citywide election in Seattle in almost a century.
*In recognition of the fact that September 30 marks of the end of the Yom Kippur Jewish holy day, dinner will not be served and the program will not begin until after sunset at 7pm.*
Dinner will a buffet with choice of chicken, fish, or vegetarian.