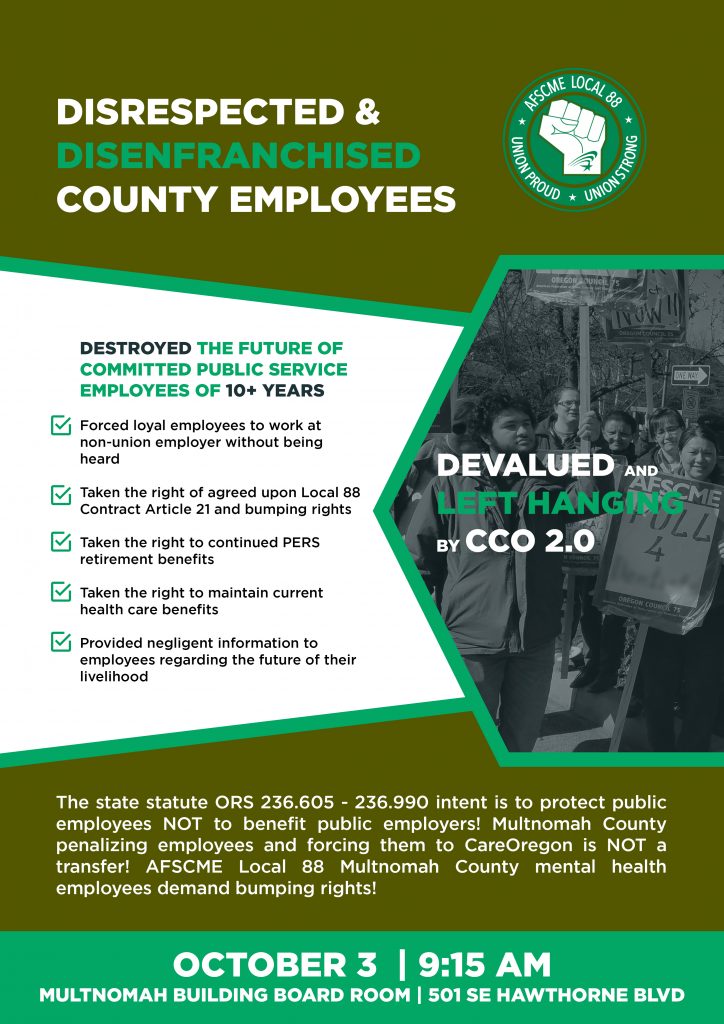 We need you to show your support!
The county is forcing employees to leave the county for CareOregon. They're calling it a transfer when we are not in agreement with their decision. And, they are denying our bumping rights under our collective agreement.
We are asking all members to join us on October 3rd at 9:15 am to tell the County Commissioners to stop violating our rights!
October 3rd, 2019
9:15am
Multnomah Building Board Room
501 SE Hawthorne Blvd., Portland, OR