Starbucks Workers Solidarity Caravan and Sip-in
Saturday, April 16 2-4 pm
Gather at the Westmoreland store (7001 SE Milwaukie) for a rally and sip-in. Car caravan with signs, honking, streamers and balloons to the store at 2800 SE Powell and rally/sip-in again at 525 NE Grand. These three Starbucks stores come up for union election soon.
Let's show them some love and encouragement! Union coffee is hot!
RSVP at tinyurl.com/SB-SOLIDARITY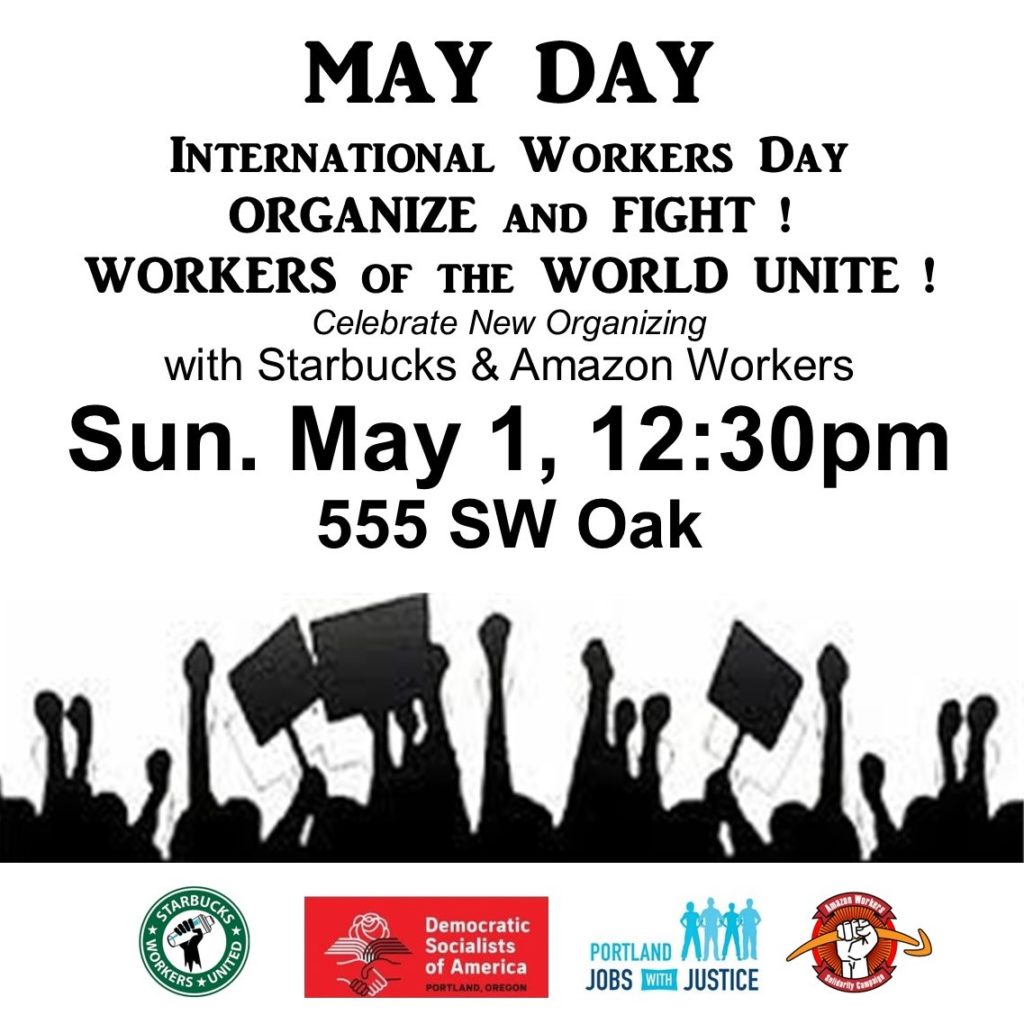 May Day
Sunday, May 1 12:30
555 SW Oak
International Workers Day
Organize and fight!
Workers of the world unite!
Celebrate new organizing with Starbucks and Amazon Workers