Meet Rosa Garcia, DEI Manager and newly elected Trustee for AFSCME Local 88. Watch for Rosa's introduction to appear in an upcoming edition of Northwest Labor Press.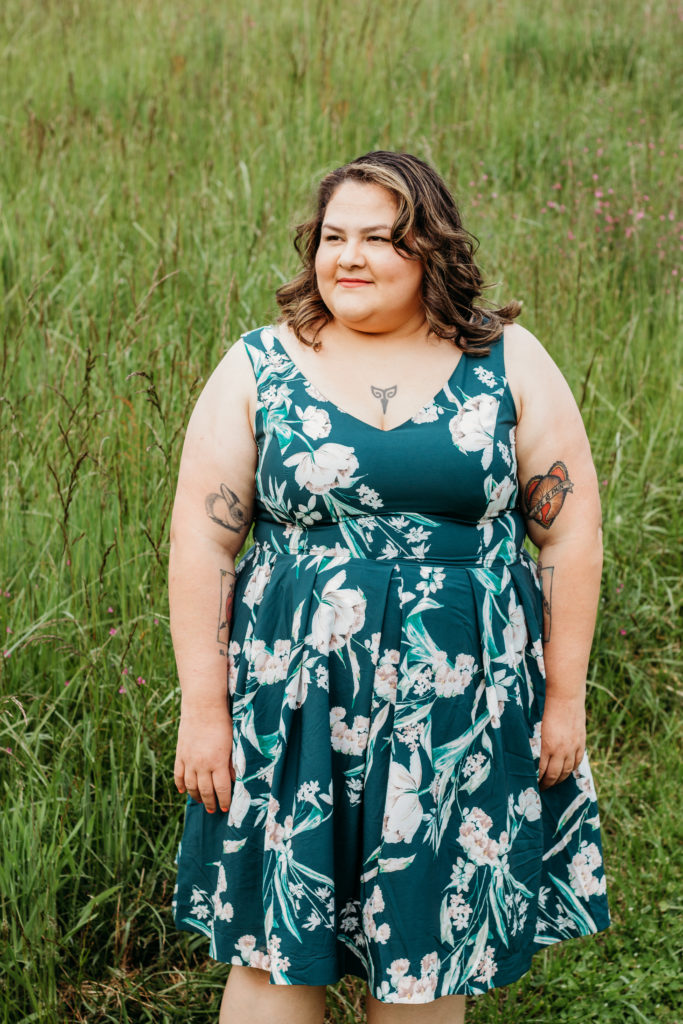 My name is Rosa Garcia and my pronouns are she/her/hers. I was born in Mexico in Portland's sister city Guadalajara, Jalisco. At the age of 7, I moved in with my mom in Southern California and started a 24 year journey as an undocumented American. It was through some of the most turbulent and anti-immigrant times in California with Pete Wilson leading the charge against undocumented communities throughout California. At 17, I came out as queer to my family who did not take it well. I was kicked out of my home and after a few months, I was able to move back.
In 2001, at 18 years old, I moved to Oregon and felt like this was my home. As an undocumented person, there is very little that is stable or safe and I lived my life accordingly. In 2014, I became DACA-mented, or granted safety from being deported due to having been a child when I came into the country. I also became a single mother. Becoming a mother influenced my desire to grow and create my own stability. In 2018, I received asylum and finally had a pathway to becoming a permanent resident and eventually a naturalized citizen. In 2020, I graduated with a Bachelor's of Science in Business Administration with a Finance concentration. This was also in the midst of a global pandemic, having a kindergartner at home and transitioning to working from home. All these hurdles have shaped and prepared me to fight for what is right for those who are struggling.
I believe that we need to take into account not only those who have fought and survived, but ensure that everyone is thriving and finding safety in every space they inhabit. My goal as the DEI manager and Trustee at Local 88 centers around accessibility, transparency, and communication with our union siblings throughout the local and sub-locals. Integrity is important to establish the feeling of safety and security and in these unprecedented times, I feel like integrity goes a long way in ensuring that our members feel listened to, cared about, and understood. As a newer union member, I know there is a lot for me to learn and I am here to receive feedback, ideas, and suggestions. Please reach out to me at dei@afscmelocal88.org with any concerns, questions, or comments on how I can be a better representative for you.
–Rosa Garcia