**UPDATE: Voting has been extended through March 9, 2023**
The Oregon AFSCME Convention takes place in Salem April 28 – 30, 2023. You'll be able to vote for up to nine delegates. Nominations were accepted at the February General Membership Meeting. All candidates were invited to share a statement and you can read the statements that were submitted below. 
The voting period will take place Wednesday, March 1 through Tuesday, March 9. Watch your email for an electronic ballot. See the list of candidates and submitted statements below.
Didn't get a ballot? Email 88cabinet@afscmelocal88.org.
Need to update your info? Visit the SMART Center or call (503) 756-6466.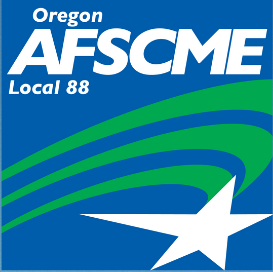 The Oregon AFSCME 2023 Biennial Convention will be held at the Salem Convention Center April 28 – April 30. All delegates and alternates must be elected from the locals in accordance with the Elections Code of the AFSCME International Constitution and convention materials. Based on the size of our membership, we have 11 spots for
Read More »